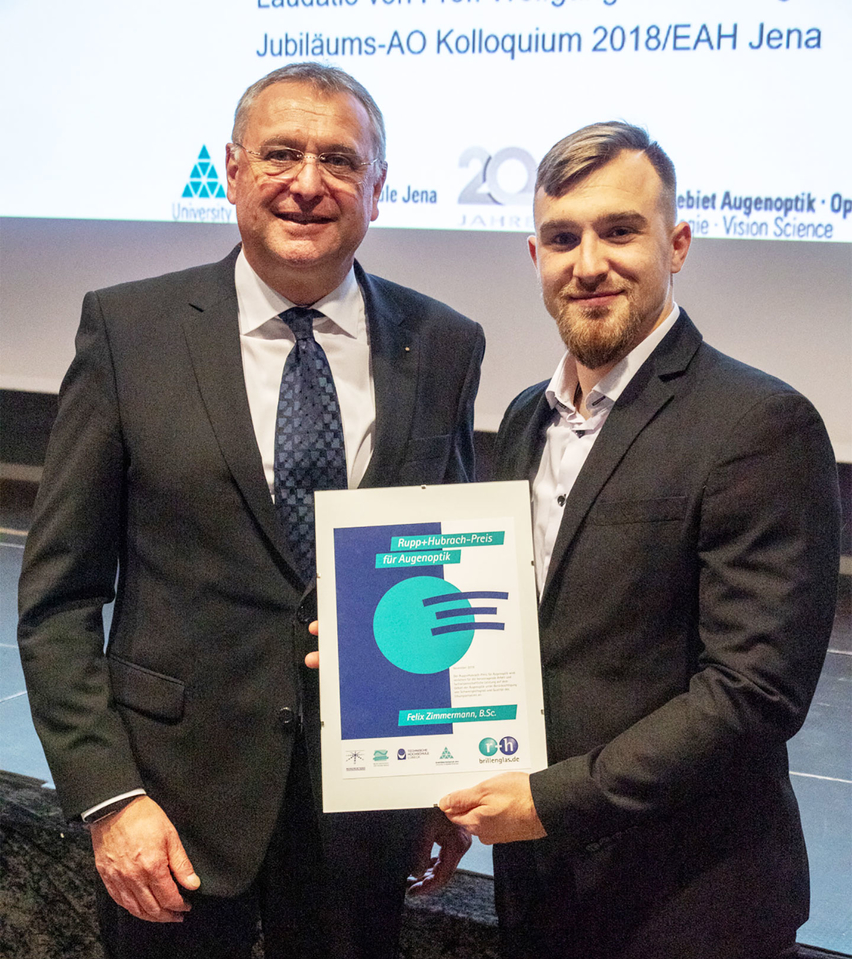 Science Award 2018
Rupp + Hubrach has been promoting young scientists in Germany with its Science Award since 1990. Every year, graduates of ophthalmic studies are recognised for outstanding research work.
In 2018, the prize went to Felix Zimmermann BSc of the Ernst Abbe University of Applied Sciences in Jena for his research on the influence of tear film stability on the visual performance of contact lens wearers.
As part of his Bachelor's thesis, Felix Zimmermann BSc attempted for the first time to simultaneously determine and quantify a relationship between the drying behaviour of market-leading daily disposable contact lenses and visual performance.
The study shows that even slight drying can cause a significant reduction in visual acuity and other visual problems, as well as a false over-refraction.
"I am delighted to present our Science Award to Mr Felix Zimmermann this year," said Ralf Thiehofe, Managing Director of R+H. "Through his very extensive research, he has been able to prove how important tear film is for vision, and therefore makes a decisive contribution to best practices in contact lens fitting."