ONE IN FIVE CHILDREN IN GERMANY HAVE A VISUAL IMPAIRMENT
If it remains undiscovered, this can have a significant impact on a child's development, ability to concentrate, and self-confidence. That is why we are committed to providing free eye tests in social institutions such as SOS Children's Villages, Die Arche or Haus Lebenshilfe. Where necessary, the children, adolescents and adults are given a free pair of corrective spectacles. In addition, we raise awareness for the importance of regular eye tests.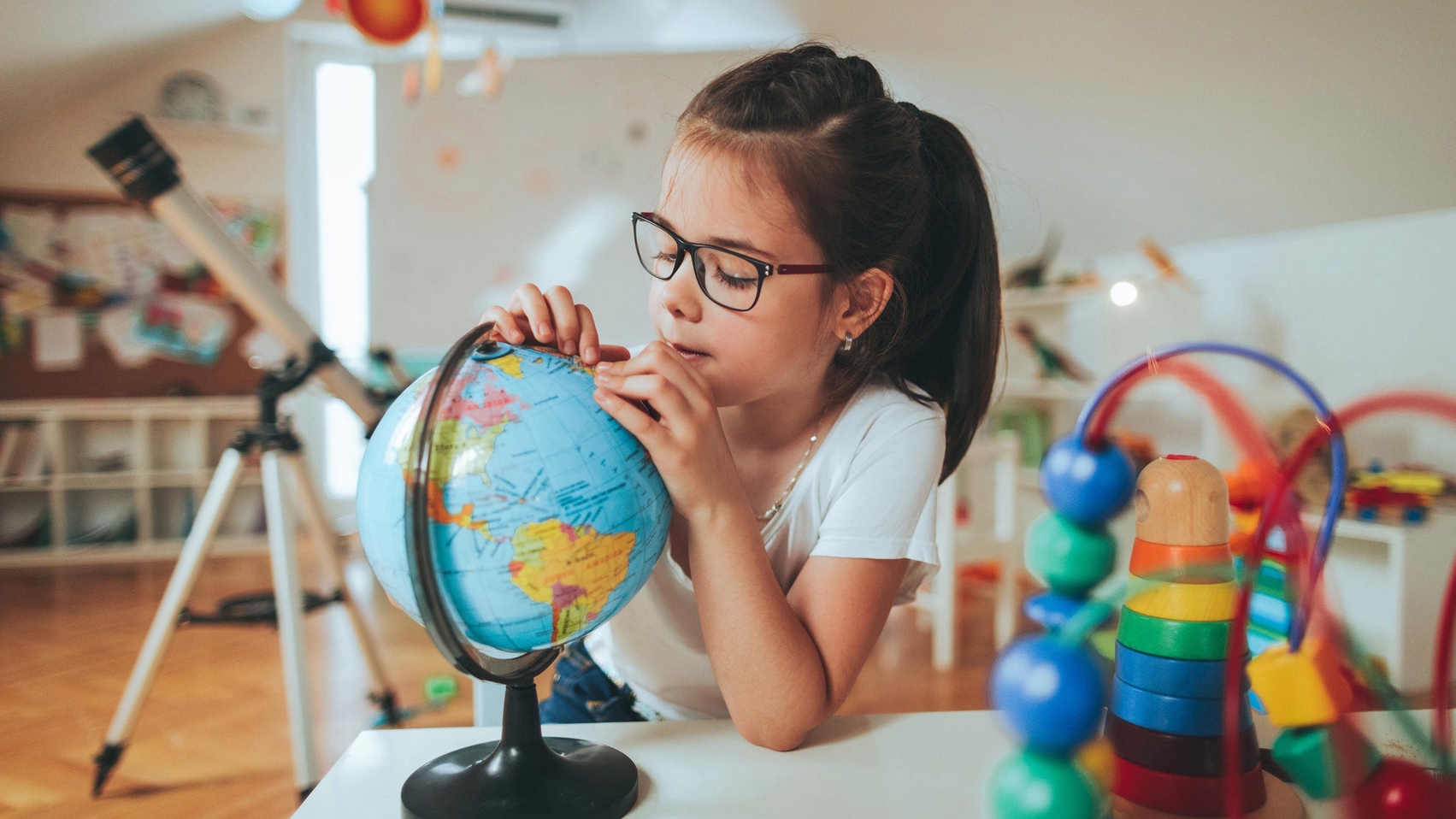 Our mission: Vision is the future.
Little winners
Healthy vision is essential. Rupp + Hubrach is involved in various social institutions for good vision of disadvantaged children and adults. Free screenings have been conducted since 2017 and the children receive free prescription spectacles if they need them.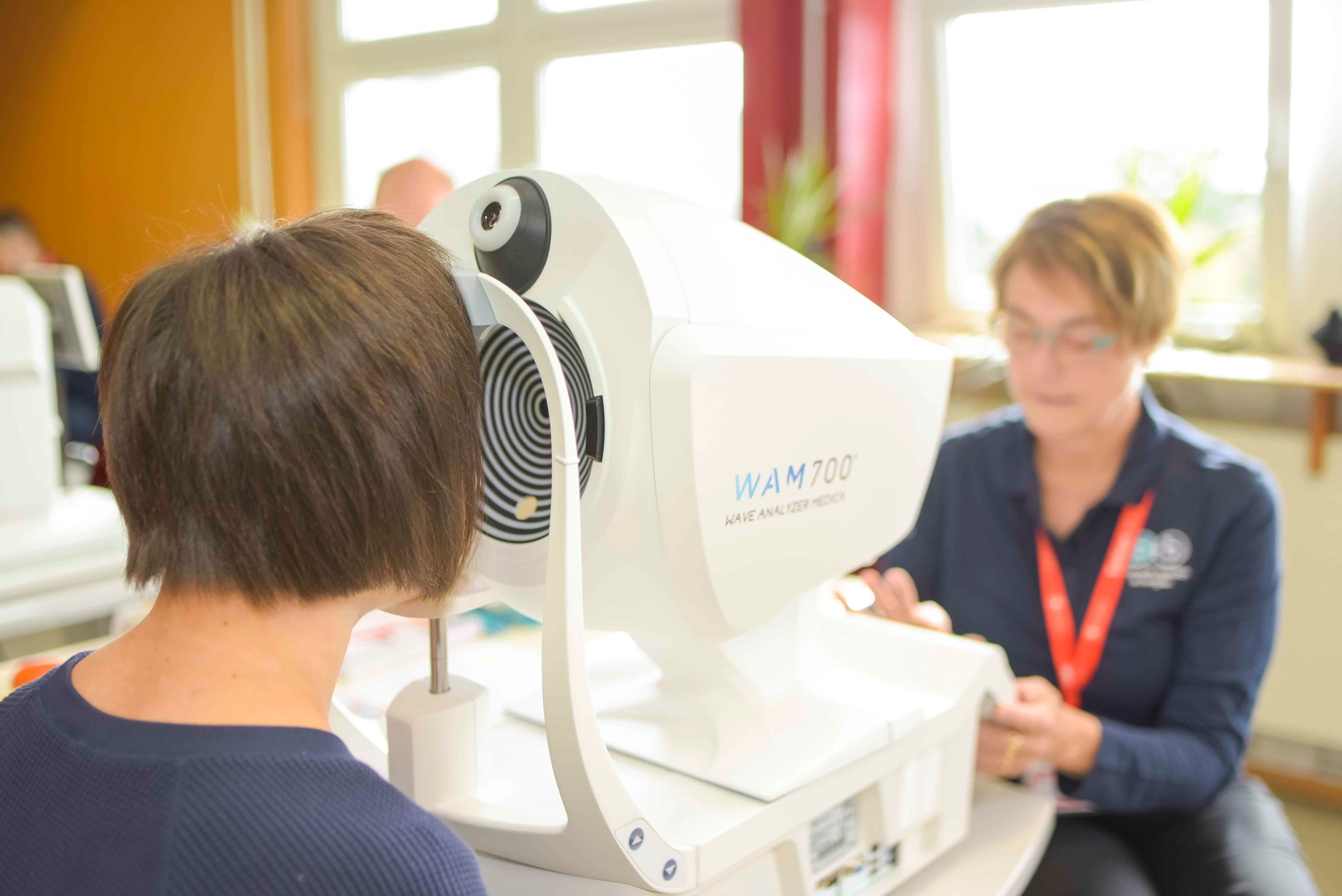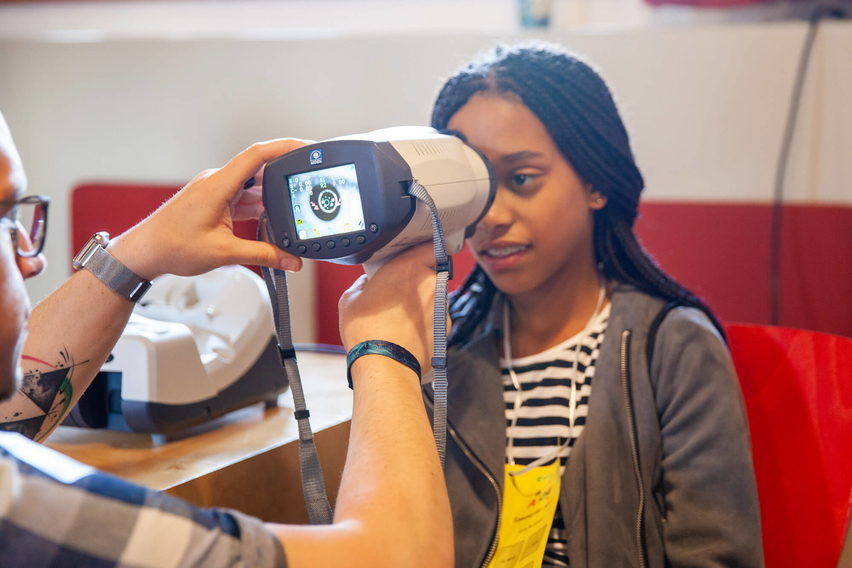 Summer party at the Arche Hamburg-Jenfeld
Hamburg, 14 June 2019
More than every second child also received a voucher for glasses. This helps parents buy the visual aid for their child that is essential for its development, irrespective of the family's financial situation.

World Sight Day
Improving vision means improving safety: In cooperation with opticians, Rupp + Hubrach has set a strong signal for better vision and more safety for children on the roads.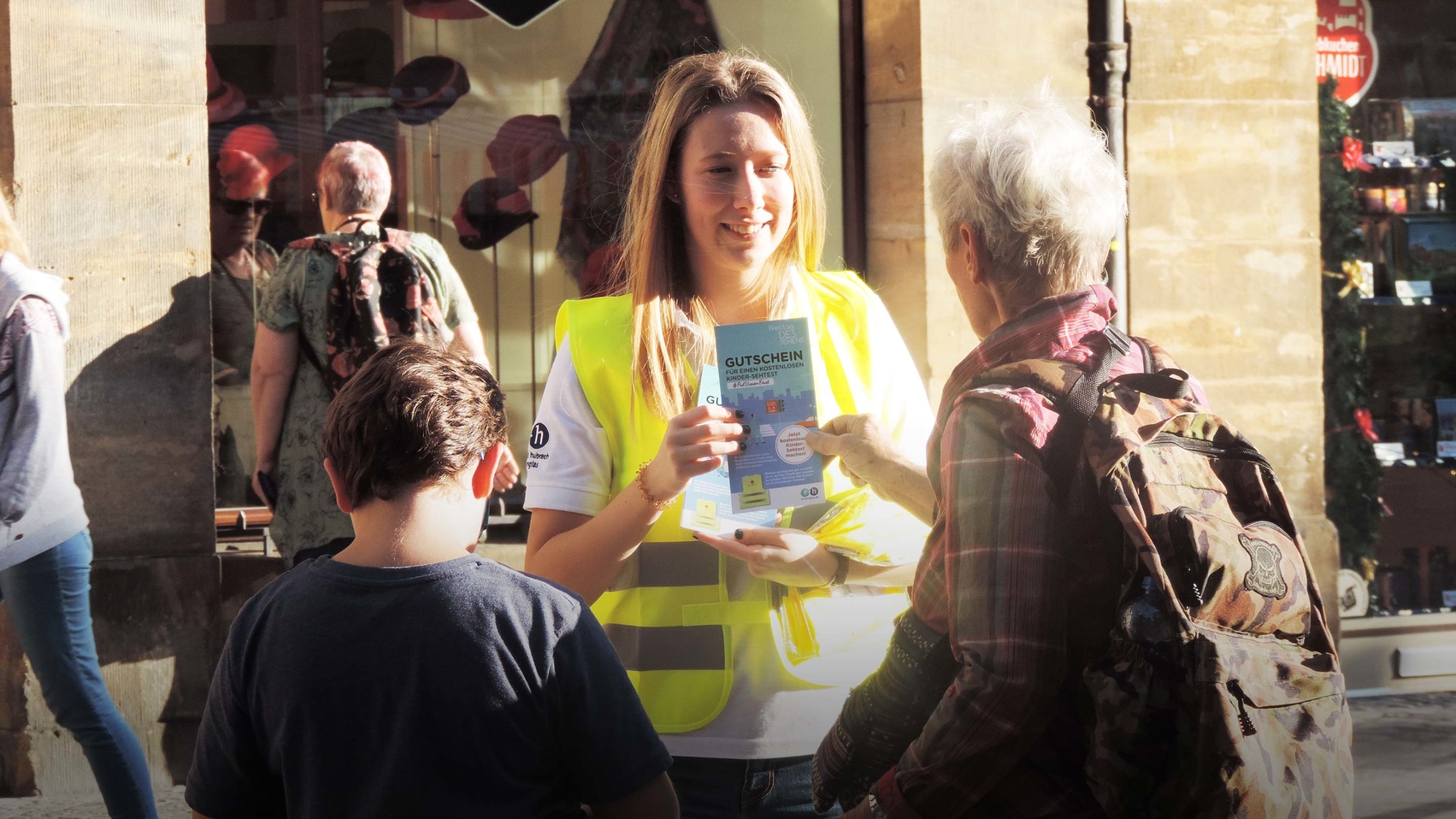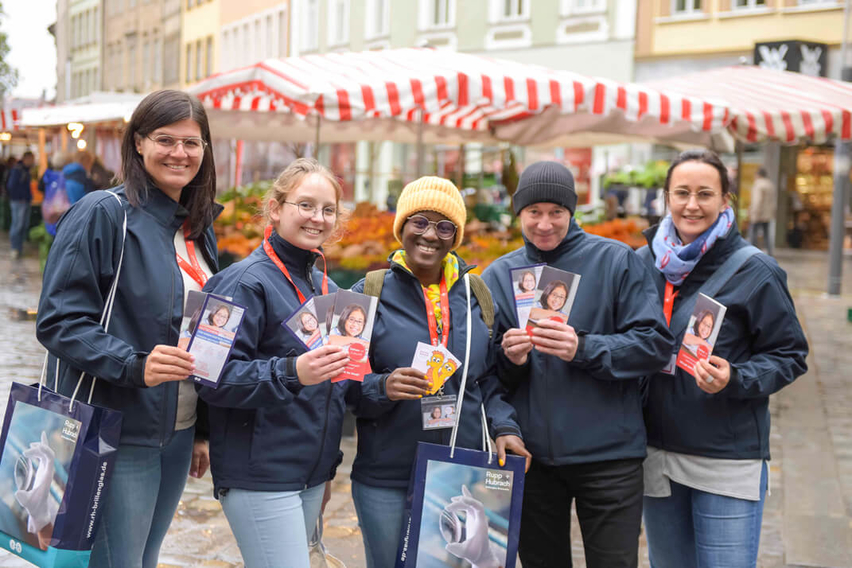 Shortsightedness is there before you see it coming
Bamberg, 8 October 2019
On "World Day of Vision" 2019, trainees and employees of Rupp + Hubrach made their way to Bamberg city centre and distributed information to passers-by. Topic: Sensitization of the population for the topic "Myopia" (short-sightedness) and the importance of regular vision tests. Every interested citizen received a voucher for a free vision test for the whole family from 9 Bamberg partner opticians.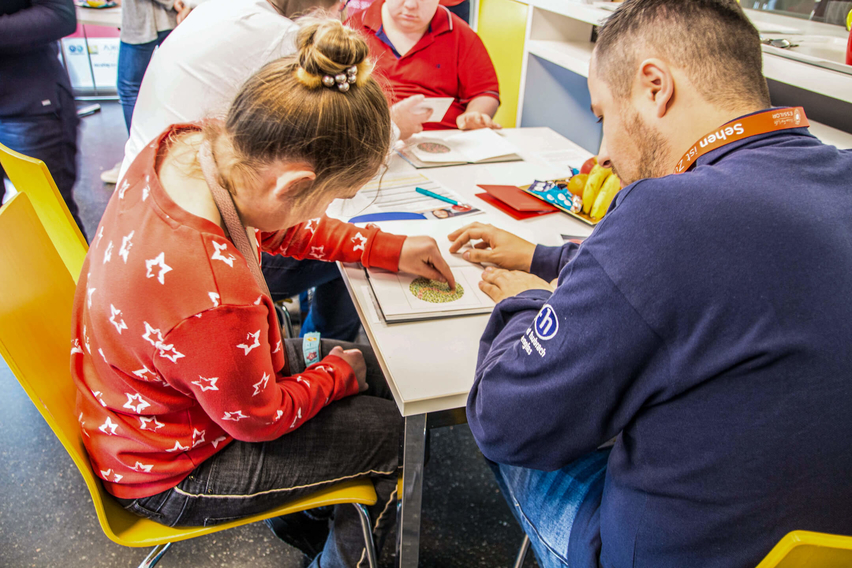 Screening event in the workshops for disabled people of the "Lebenshilfe Bamberg e.V."
Bamberg, 9 & 10 October 2019
As part of World Sight Day, Rupp + Hubrach carried out an eye test campaign in 2 workshops of Lebenshilfe Bamberg e.V.. It turned out that about 2/3 of the tested staff needed glasses. The vouchers issued for a free subjective refraction with subsequent eyeglass treatment can now be redeemed with 4 Bamberg partner opticians who provide follow-up care.
Welttag des Sehens 2021 Berlin

Olympic heroes and their helpers
Since 2002, the Essilor Group has supported the participants of the Special Olympics by providing free screenings and donating spectacle lenses.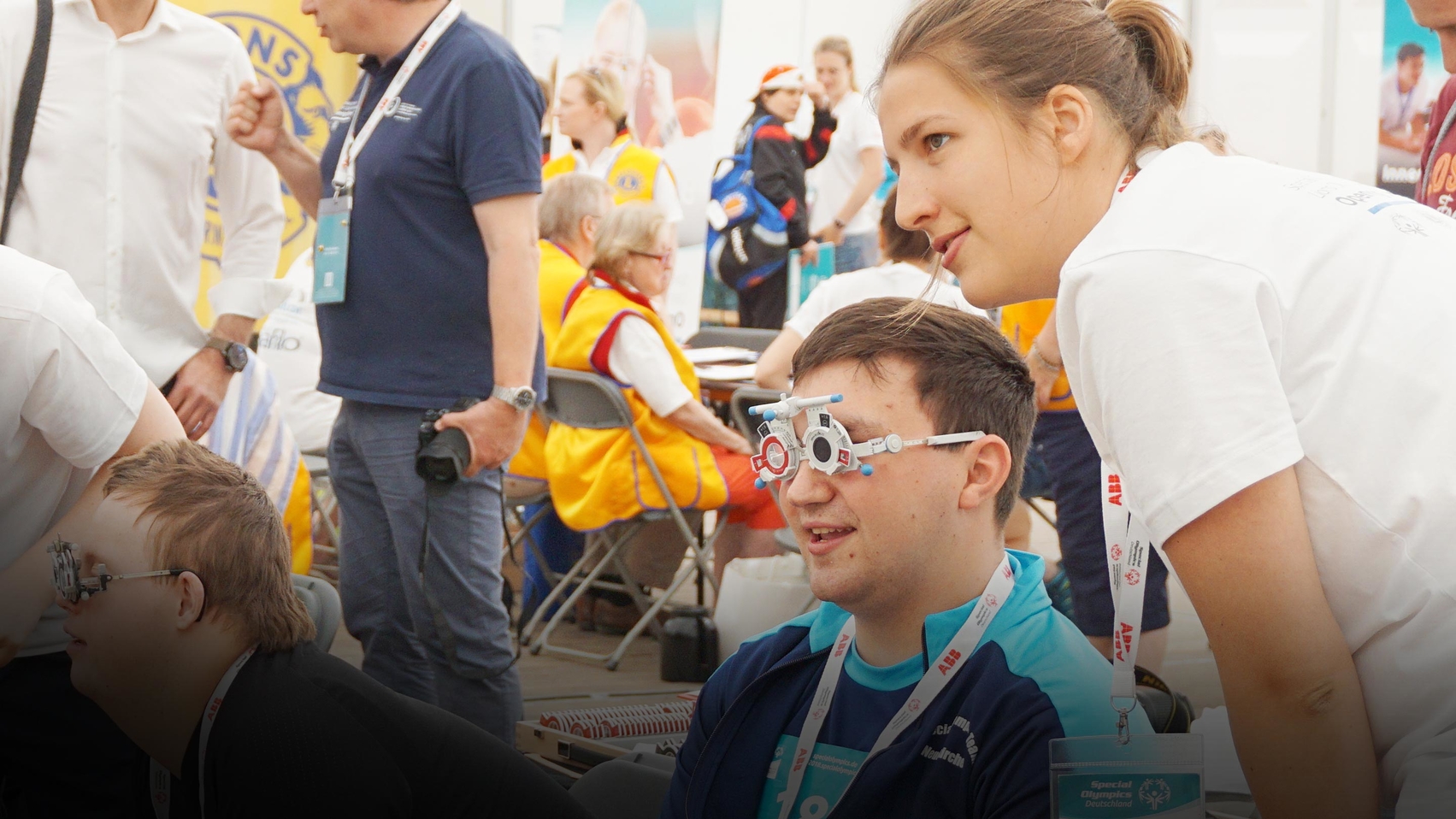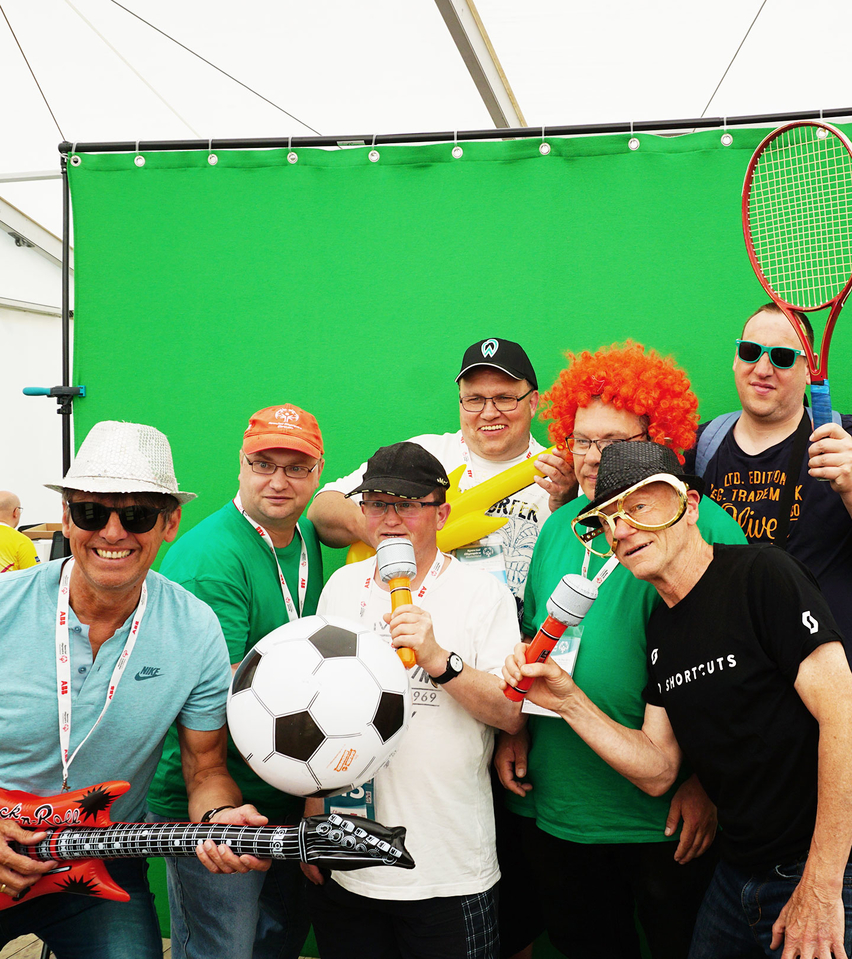 Special Olympic National Game
KIEL, 14–17 MAY 2018
350 athletes received a free pair of glasses during the "Games of the Hearts".