The new Sharp!
Our R+H free-form lenses not only correct defective vision, but also amaze with their outstanding properties.
Compared to a conventional lens, R+H free-form single vision lenses are optimized in much greater detail and precision, with up to 486,000 calculation points*. The following is taken into account:
BIOMETRIC DATA
e.g. distance between the eyes, distance between the eyes and the glasses
SOCKET FIT
e.g. pre-tilt of the lenses in front of the eyes
INDIVIDUAL NEEDS
for example, near comfort zone for use of digital media
* SiiA® Calculation Technology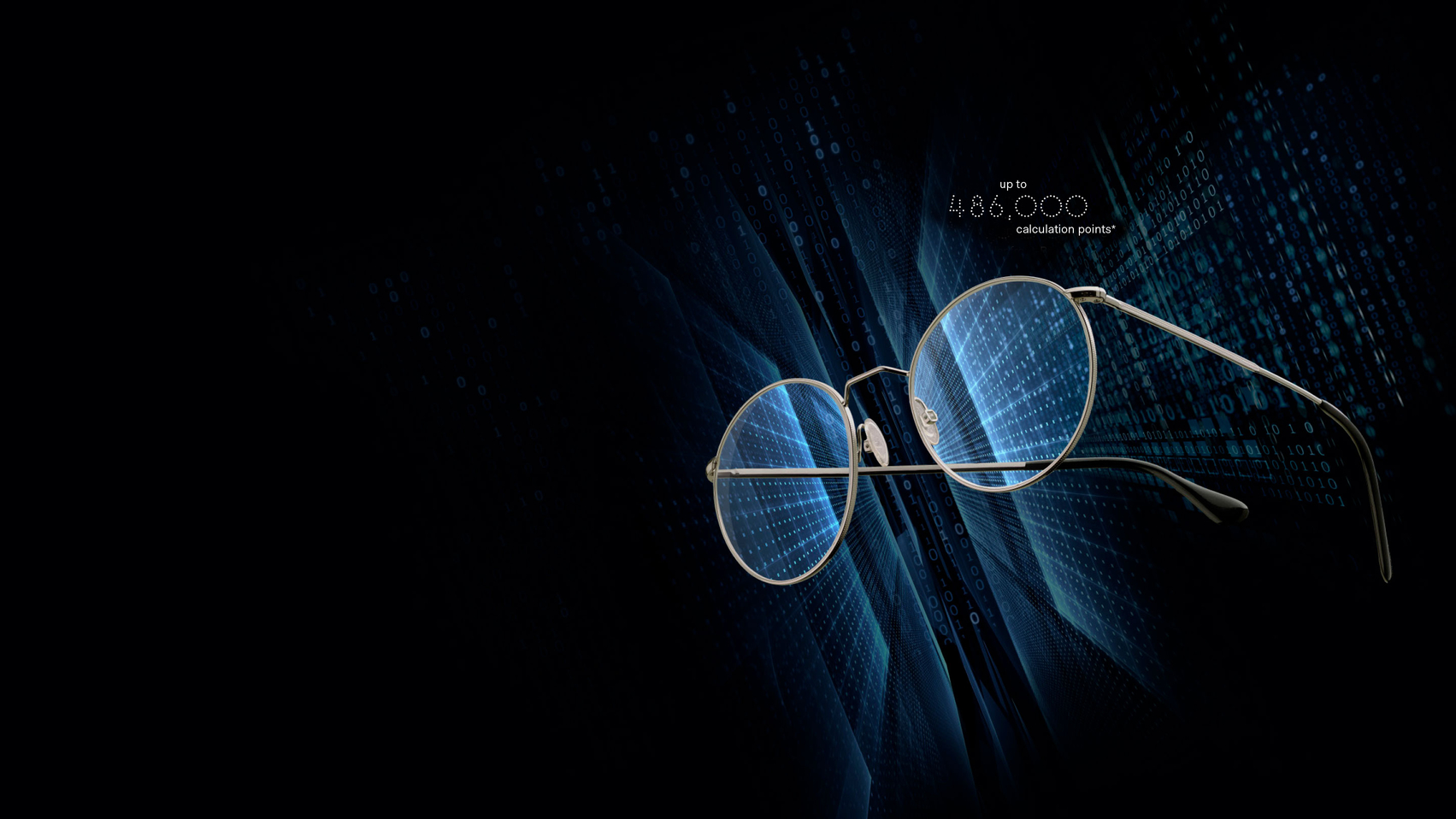 Point by point: sharp vision in a new dimension
CONVENTIONALLY MANUFACTURED LENS
A conventional lens is calculated for a central point of vision.

LENSES WITH R+H FREE FORM TECHNOLOGY
The glass is optimized in thousands of viewing points, with up to 486,000 wavefront calculations*, and then manufactured in a complex process, made in Germany.
Individually and in detail adjusted to the spectacle wearer, the vision is significantly improved.
*SiiA® Calculation Technology
The individual fit of the glasses
Every person's anatomy is different, and this also influences the type and fit of the selected frame.
Thus, the anatomy indirectly determines the position of the lenses in front of the eyes.
Your individual requirements flow directly into the precise lens calculation, for sharp, detailed vision right to the edge.
Feeling good in the "near comfort zone"
Seeing at short distances, such as when reading, is very tiring for the eyes. Short reading distances and small fonts are demanding.
The eyes are supported and relieved by an optional "near comfort zone", integrated into the lens, which is invisible from the outside.
Your eyes stay fresh for a longer time.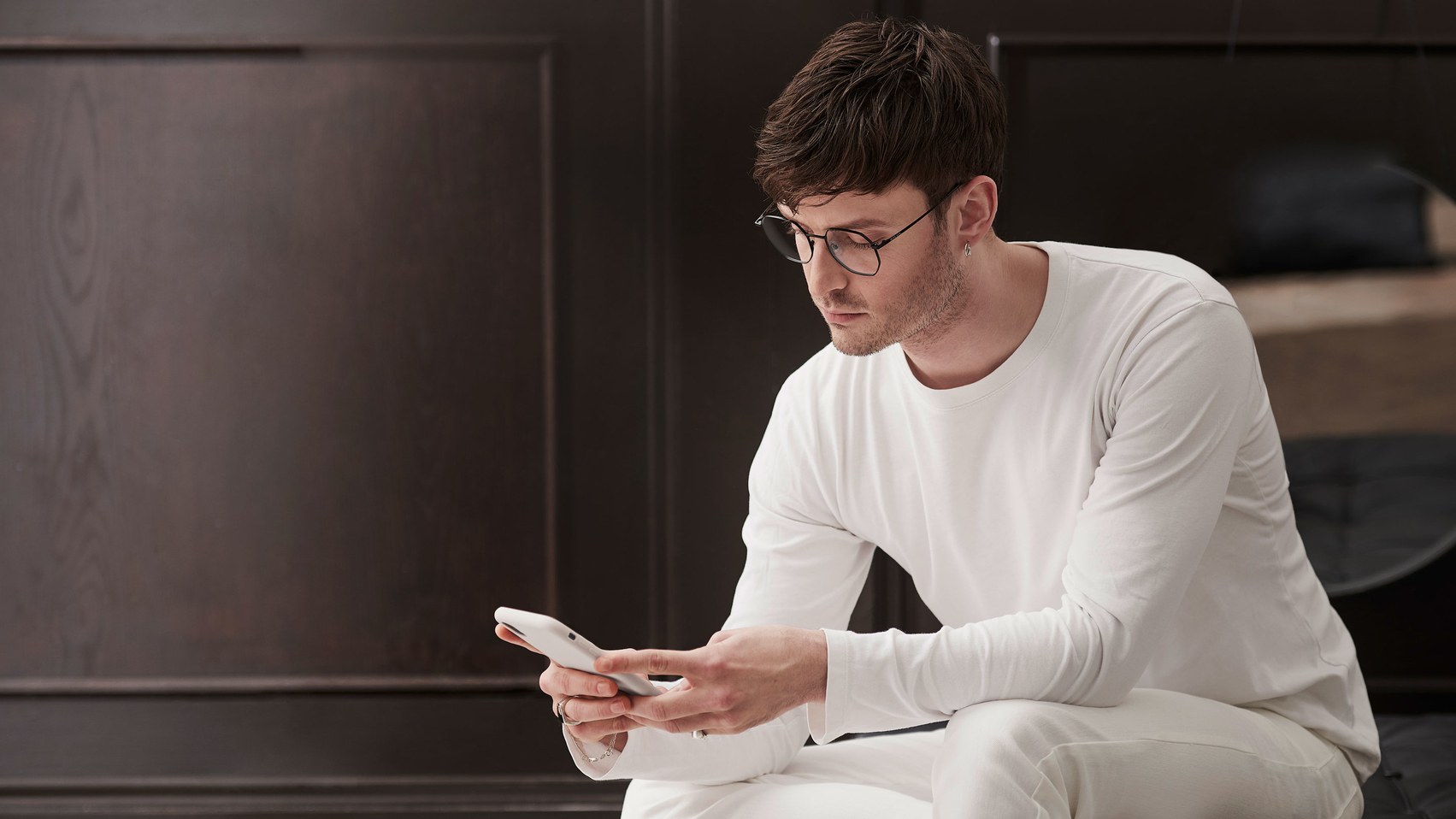 Infinitely unique
Countless factors influence vision. Make no compromise.
SiiA® is our best single vision lens. Choose a lens that is tailored, with up to 486,000 wavefront calculations* points, to your individual data and matches your personal requirements.
For sharper vision in "Highend".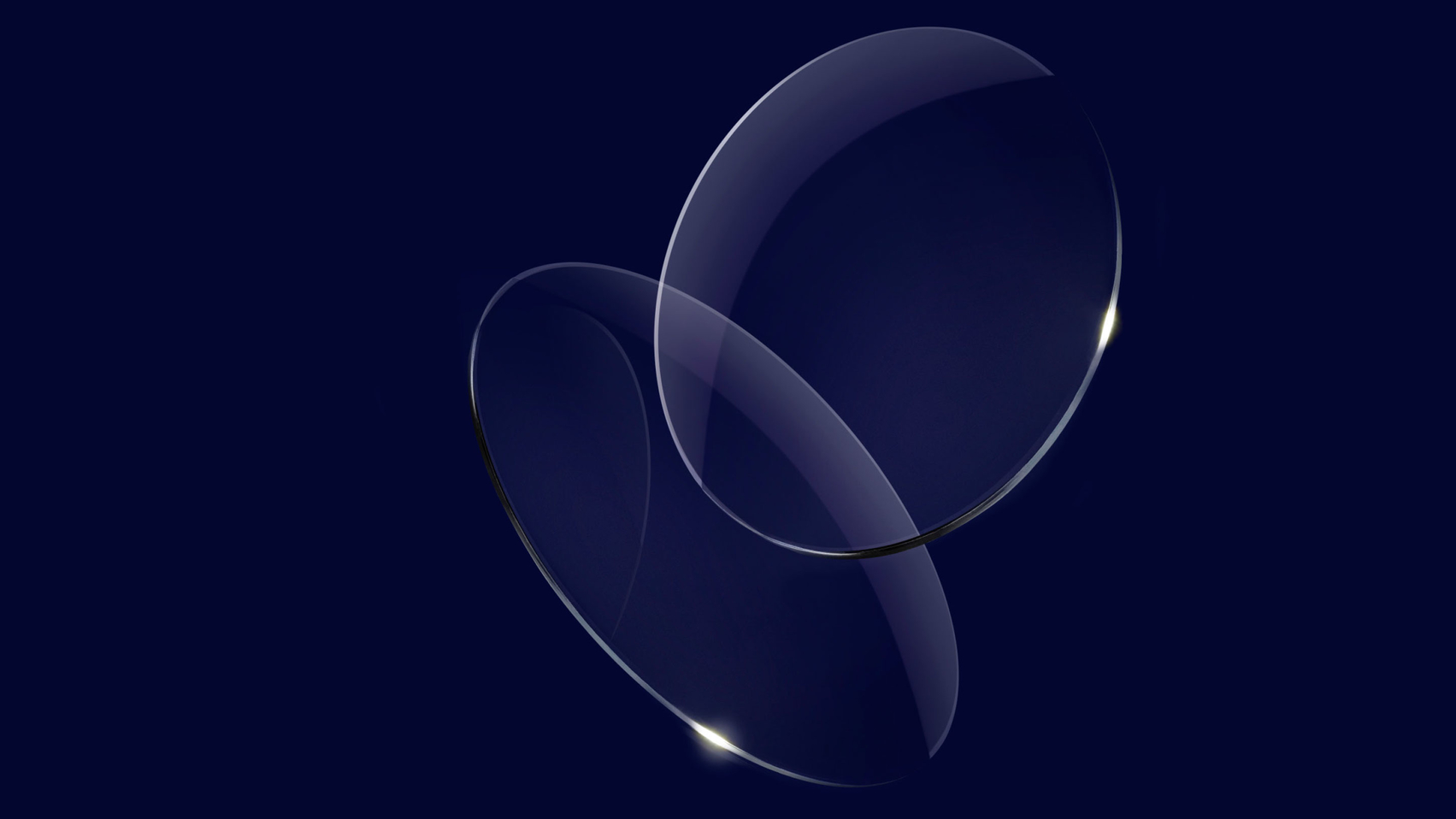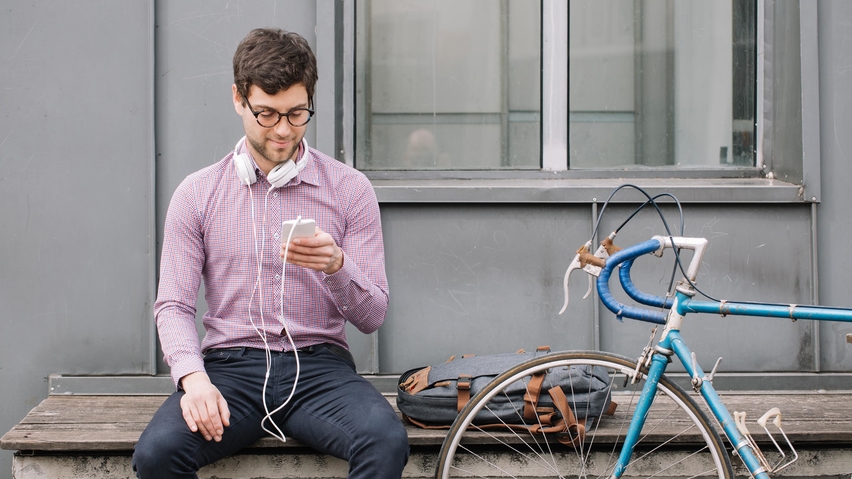 All SiiA® Advantages
Sharp vision, large fields of vision

Individual fit of the glasses

Night mode

Near comfort zone

Consideration of right/left laterality

Individual optimization, e.g. reading distance

All-round carefree package "HIGHEND" with unique services

Made in Germany
SiiA® adapts to you rather than making you adapt.
It only takes a few minutes for your optician to determine all relevant data of your personal visual behaviour. Thanks to the highly complex SiiA® calculation technology and the information collected, it is then possible to make your bespoke SiiA® single vision lens.
Benefit from maximum brilliance, up to 35% wider fields of vision, a natural head and body posture and best wearing comfort.